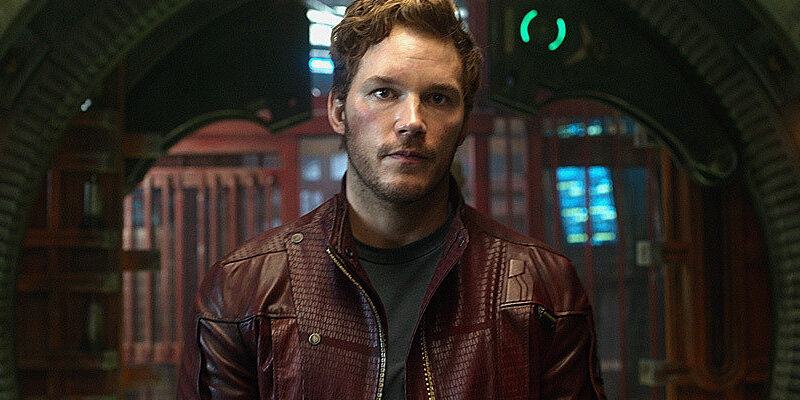 The famous actor who just premiered his own series on Prime Video shares some emotional statements about his farewell as Star-Lord in Marvel.
Chris Pratt, the famous actor who has played Star-Lord in the MCU over the last decade, has given an interview to Men's Health in which he discussed his career at Marvel Studios and talked about his latest and upcoming appearance in Guardians of the Galaxy Vol. 3, a film he describes as a "true masterpiece". Of course, before that, we will be able to see the actor as part of the Guardians of the Galaxy in the upcoming Thor: Love and Thunder and the Guardians of the Galaxy Christmas special scheduled for later this year.
Taking advantage of the fact that it was a fitness magazine, the actor compared his career to that of a well-known American football player: "You accept that this is going to end and you want to assimilate it. You can only do that by living in the present, so that's what I do. The other day, Russell Wilson, the Seattle Seahawks quarterback, got traded to Denver. He's been with Seattle for about ten years. Which has been about the duration of this. The emotion around the last ten years sort of coming to an end. It's hitting me in moments like that," the actor comments.
He also says he doesn't know what's coming next in his career, although he admits that his time at Marvel is coming to an end: "I don't actually know what's gonna come next. You asked whether or not I'm cognizantly, intentionally turning a page. The page is turning. Whether I want to or not. Because the franchises are over."
That said, the actor, in another interview with Digital Spy, says he is very proud of James Gunn and the entire team, calling the closing of the Guardians of the Galaxy trilogy a true masterpiece: "I can say with utter confidence that he's made a true masterpiece, and I just cannot wait for people to see it. It's James Gunn. He did all three movies, which is really rare and really special in the world of big box-office trilogies," Pratt concludes.