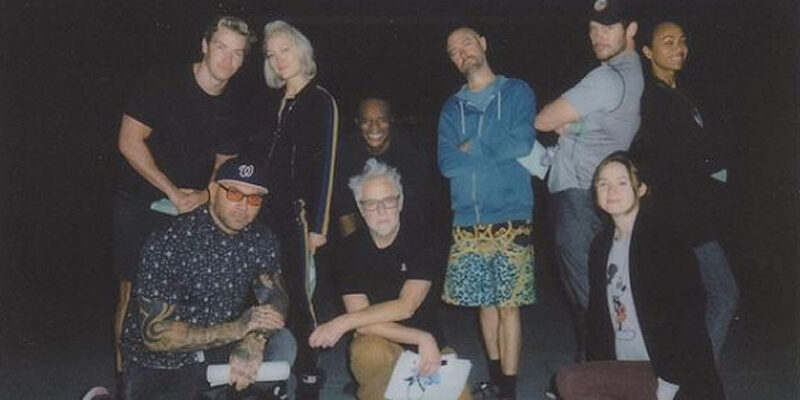 Chris Pratt promises Guardians of The Galaxy vol. 3 will be worth the wait after finishing an emotional first day on set for James Gunn's sequel.
Chris Pratt says that Guardians of the Galaxy Vol. 3 will be worth the wait after an emotional first day of filming. Pratt plays Star-Lord/Peter Quill in the Marvel franchise, the third installment of which is once again directed by James Gunn. Pratt famously got buffed-up for the role, which he has played four times thus far (with a fifth appearance set for the upcoming Thor: Love and Thunder), including the first two Guardians of the Galaxy films, as well as Avengers: Infinity War and Avengers: Endgame.
Gunn was originally fired by Disney from Guardians of the Galaxy Vol. 3 when some of his previous "offensive" tweets resurfaced. Gunn went on to direct DC's The Suicide Squad for Warner Bros., before being hired back for Guardians after Disney had a change of heart. Now, Gunn is in production on the new Marvel film, filming it back-to-back with a planned Guardians of the Galaxy Holiday Special, which is set to release in 2022. Guardians of the Galaxy Vol. 3 was originally slated for release in May 2020, but Gunn's temporary removal and the COVID-19 pandemic shuffled the project all the way to a new date of May 5, 2023.
Now, Chris Pratt has shared the same cast image that Gunn had posted from the first day of filming, citing his feelings about the kickoff of production. The actor said in the post that the day couldn't have started off any better with a "delicate, emotional, funny, wild, complicated scene" that "everyone absolutely killed." Pratt goes on to laud the "mad genius" Gunn before promising that Guardians of the Galaxy Vol. 3 "will be worth the wait."