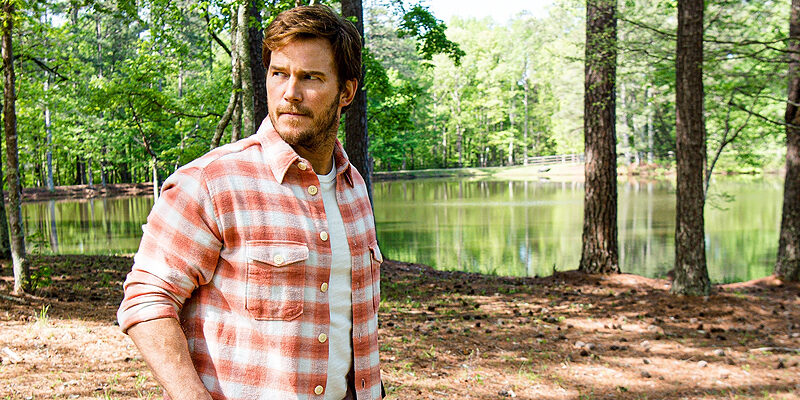 Whether you're a digital nomad or the casual family camper, green and sustainable energy is the future of any adventure on and off the grid. Jackery, a global top-selling outdoor solar generator brand, has teamed up with actor and outdoors enthusiast Chris Pratt to power outdoor experiences further with the launch of its most advanced green energy product yet, the Jackery Solar Generator 2000 Pro. The new solar generator is capable of receiving a full charge to 2,160 Wh in just 2.5 hours of sunlight, emboldening campers to pick up and go whenever, wherever, and for however long.
Today, international partners and media gathered in New York City to learn from Jackery and Chris Pratt just how solar energy, and specifically the Solar Generator 2000 Pro, allows you to go further without compromise and 'live life to the outdoorsiest.'
"I've always loved to camp. I'm a total gear head when it comes to outdoor equipment. I'd never promote something I wouldn't use myself. The Jackery solar generator provides unlimited renewable energy. It's an absolute game changer," said award-winning television and film star Chris Pratt.
Chris Pratt also stars in a new online video produced by Jackery that anchors its annual Jackery Day event on May 12. In the video, Jackery fans get a closer look at Chris enjoying the outdoors, a peek at the new Solar Generator 2000 Pro in action, and how his camping experience gets an upgrade thanks to Jackery.
From cooking a full course meal with an electric stove deep in the woods, to streaming your favorite show while relaxing with an ocean view, the Solar Generator 2000 Pro allows you to easily turn something you never thought possible into your next outdoor family tradition.
Inspired by and designed under the California sun where Jackery was founded, the new Solar Generator 2000 Pro combines a high-capacity portable power station, the Jackery Explorer 2000 Pro, with six advanced solar panels, the Jackery SolarSaga 200W, to deliver a fully equipped solution for energy capture, safety, and usability to power your ultimate outdoor experience.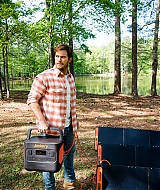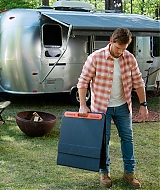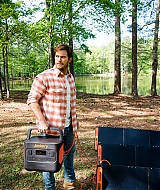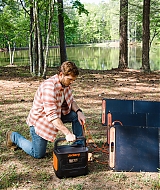 Gallery Links
Studio Photoshoots > Photoshoots from 2022 > Set #002