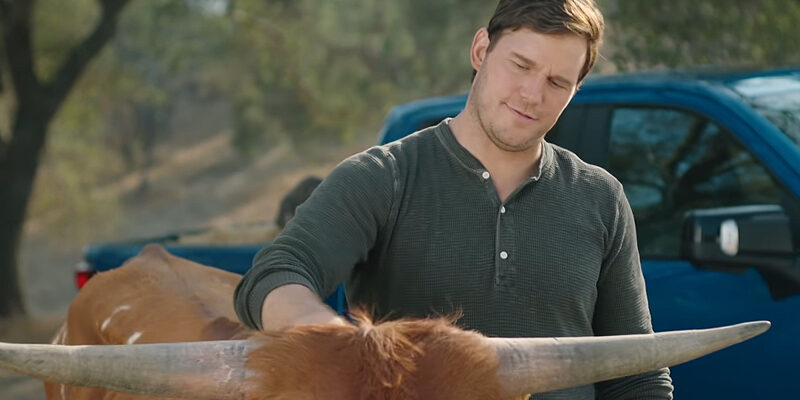 Chris Pratt pets one of his steer in the new commercial for Chevrolet's new 2022 Silverado ZR2. The 42-year-old Guardians of the Galaxy actor joined recording artist Breland and racecar driver Chase Elliott in the new promo spot, which premiered during the opening game of the NFL season this week.
According to Chevrolet, Chris utilizes the eight available cameras to track down his steer on his ranch. The commercial spot also featured Chad Hall, a world-renowned off-road racer and engineer, who put the truck's off-road capabilities to the test.
Check out the full commercial below!