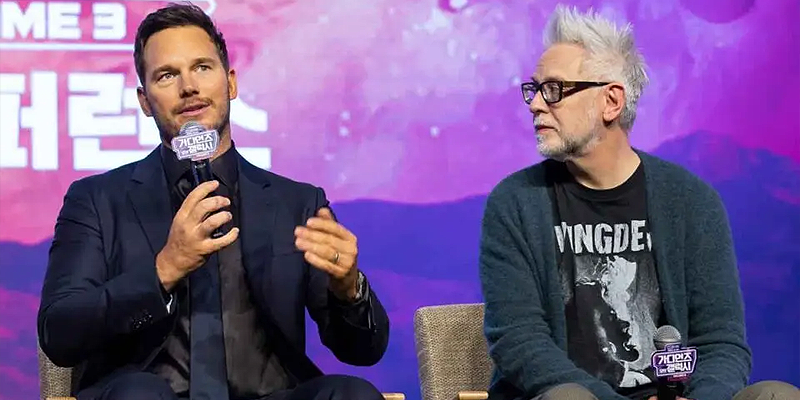 James Gunn has officially made his transition to the DC Universe from the MCU. However, he may not be alone, with the director teasing Guardians of the Galaxy star Chris Pratt may come along for the ride.
It's no secret that James Gunn, like any director, plays favorites when working on films. Actors like Nathan Fillion and Michael Rooker appear in almost every film he's done, and multiple Guardians of the Galaxy actors like Sean Gunn and Maria Bakalova have already made the jump from the MCU to the DC Universe, leading many to suspect others may be on their way. When asked if Gunn would consider putting Pom Klementieff or Chris Pratt in Peacemaker as themselves, the director revealed he has reasons they wouldn't:
There are reasons I wouldn't want either of those actors to play themselves in the DCU!
Pom Klementieff has previously confirmed that she's had discussion with James Gunn to play a specific character in the DC Universe, making it no surprise she's up for a role. Chris Pratt has also stated that he's open to following Gunn wherever he goes. While the Guardians of the Galaxy may be over, it certainly seems their actors will find new life (and new work) at DC Studios.