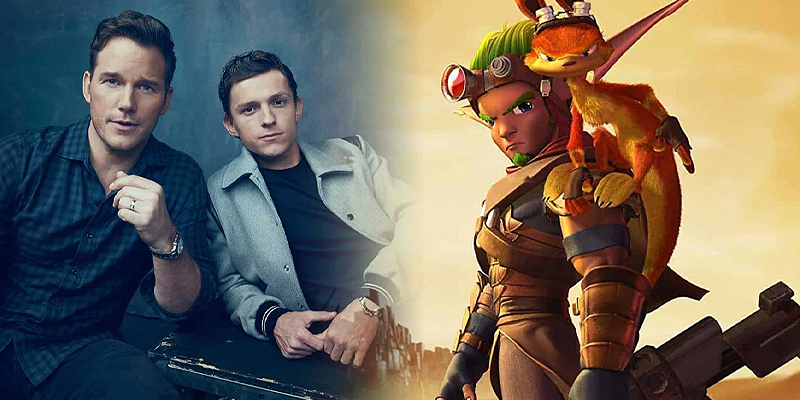 We can barely move for video game adaptations these days, and while the likes of The Super Mario Bros. Movie and HBO's The Last of Us have been commercial and critical giants, there are worries that we're making these projects just for the sake of it. Like Naughty Dog's The Last of Us, could Jak and Daxter be the next adaptation?
First released in 2001, Jak and Daxter: The Precursor Legacy was a PlayStation platformer that hoped to follow in the footsteps of Naughty Dog's Crash Bandicoot. The IP has changed hands plenty over the years, and while we've not had a new game since 2009, there's still a loyal legion of fans.
With more video game movies by the day, MyTimeToShineHello reports that Jak and Daxter is the next to get the silver screen treatment. The account previously leaked full scripts for Ant-Man and the Wasp: Quantumania and Black Panther: Wakanda Forever, meaning it's a pretty trusted source.
According to the account, Marvel Cinematic Universe favourites Chris Pratt and Tom Holland are in the running to play Jak and Daxter. Venom's Ruben Fleischer is apparently going to direct, which would reunite him with Holland after the pair worked on Sony's Uncharted movie.
In something of a role reversal, the younger Holland is tipped to play the elf-like Jak, while Pratt will voice the comedic Daxter. The stars have previously worked together on Avengers: Infinity War and Pixar's Onward. It's definitely an unusual casting, and comes after Holland himself said he was interested in the idea.