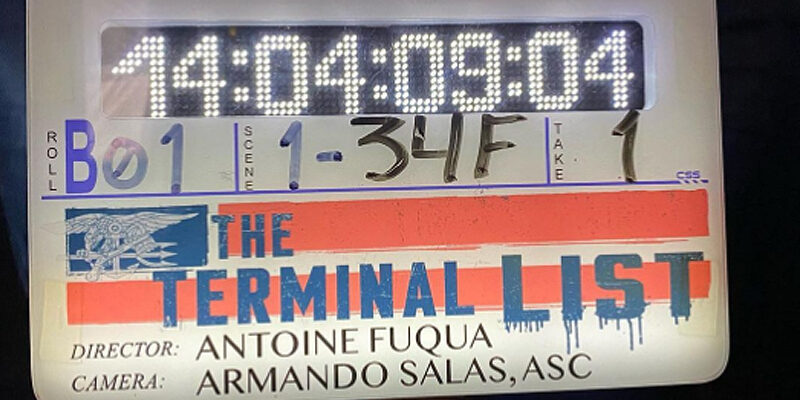 Chris Pratt took to Instagram to reveal that production on Amazon Studios' upcoming series adaptation of The Terminal List has officially begun. Joining Pratt's James Reece are Taylor Kitsch, Constance Wu, Jeanne Tripplehorn and Riley Keough, who are portraying the roles of Ben Edwards, Katie Buranek, Lorraine Hartley, and Lauren Reece. In his post which you can check out below, Pratt was able to reflect on his 20-year acting career by expressing how grateful he is for having the opportunity to create new projects through his newly-formed production company, Indivisible Productions.
The Terminal List marks Pratt's first major TV project as the main lead after six years since starring in the popular sitcom Parks and Recreation. He will next be seen in high-profile films such as: The Tomorrow War, Jurassic World: Dominion, Thor: Love and Thunder, and Guardians of the Galaxy Vol. 3.
First published in 2018, The Terminal List is being described as a conspiracy thriller that will follow the story of Reece, whose entire platoon of Navy SEALs is ambushed during a high-stakes covert mission. As he returns home with conflicting memories of the event and questions about culpability, new evidence comes to light as Reece discovers dark forces working against him.
The Terminal List will be directed by Antoine Fuqua from a script written by David DiGilio. On top of starring in the series, Pratt is also set as an executive producer along with Fuqua, and DiGilio. This marks as the second collaboration between Fuqua and Pratt, who have worked together in the 2016 western action film The Magnificent Seven.