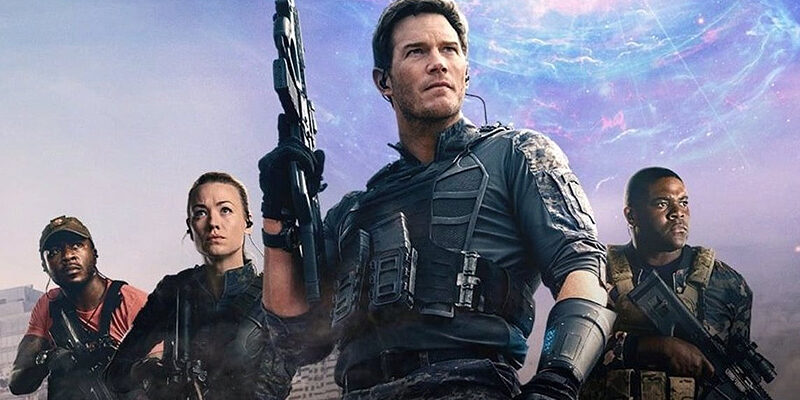 The Tomorrow War 2 is reportedly in the works, with star Chris Pratt and director Chris McKay set to return.
Deadline reports that Amazon Studios and Skydance are discussing a potential sequel after The Tomorrow War's successful release on Prime Video. Along with Pratt and McKay, the plan is to include the entire creative team, which includes writer Zach Dean, as well as actors J.K. Simmons, Yvonne Strahovski, Betty Gilpin, Edwin Hodge, and Sam Richardson. Deadline also say that Paramount is involved with the follow-up. The studio were originally going to release the first film theatrically in 2020. Nothing about the sequel has been confirmed just yet, though.
The Tomorrow War is a time-travelling sci-fi movie, which sees soldiers from the future arrive in 2022 to warn humanity of an impending apocalyptic battle with alien invaders. Pratt's character Dan, who is former Special Forces, gets drafted into the war and sent into the future to fight. It's unclear at the moment what the sequel would be about.