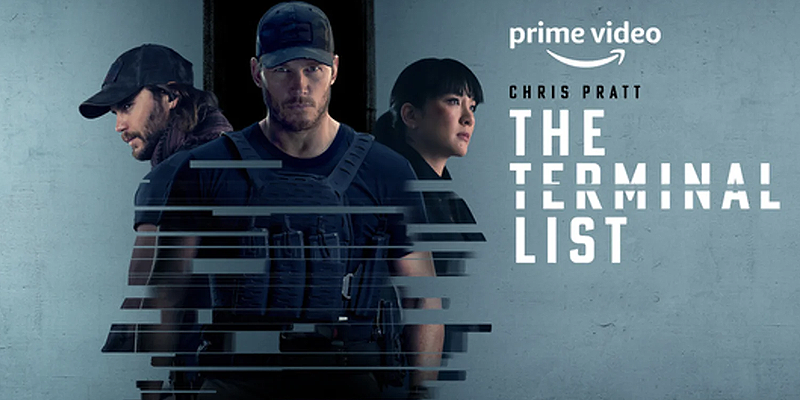 After months of uncertainty, Prime Video has now renewed Chris Pratt's The Terminal List for season 2 and has also greenlit a prequel show.
Chris Pratt's The Terminal List has now not only been renewed for season 2, but a new prequel show has also gotten the green light. Based on the hit novel of the same name by author Jack Carr, The Terminal List, which Pratt executive produces, was released on Prime Video last summer. The series earned mixed to negative reviews from critics, and follows Navy SEAL James Reece as he attempts to uncover the conspiracy surrounding his family's murder following a botched mission in which his entire team is killed. In the months following the show's release, Pratt and Carr both offered encouraging responses regarding the potential for season 2.
Now, per a new report from Deadline, Prime Video has now renewed The Terminal List for season 2 and greenlit a new prequel show, thus turning the series into a franchise. The news comes not long after Amazon executive Vernon Sanders teased that an exciting announcement regarding The Terminal List season 2 was on the way, which followed several teases from both Pratt and Carr. It's not clear, however, when either of the shows will commence filming or when audiences can expect them to release on Prime Video.
After months of uncertainty, it's now clear that Reece's story is far from over. Season 1 sees Reece hunting and killing everyone that had a hand in his family's murder. It soon becomes clear that the death of his family is connected to the death of his entire SEAL team seen in The Terminal List's opening episode. Reece eventually discovers that he and his team were targeted due to their involvement with a trial for the drug RD4895, which was created in an attempt to prevent the onset of PTSD. Unfortunately for Reece and his team, the drug also causes brain tumors, something that certain members of the U.S. government were keen to cover up.
While Reece successfully kills everyone on his list, including Kitsch's Edwards, the season finale ends with Pratt's character still suffering from a brain tumor. Reece essentially comes to terms with the fact that he's going to die in season 1, but season 2 could feature light at the end of the tunnel. It's possible that Reece will consider seeking treatment in The Terminal List season 2 or, it's also entirely possible that he'll continue to suffer through the effects of his disease as he embarks on a new mission. Considering Reece kills most of the characters featured in The Terminal List season 1, it's less clear who will be returning. It seems likely, however, that Constance Wu's journalist, Katie Buranek, will be making a return.