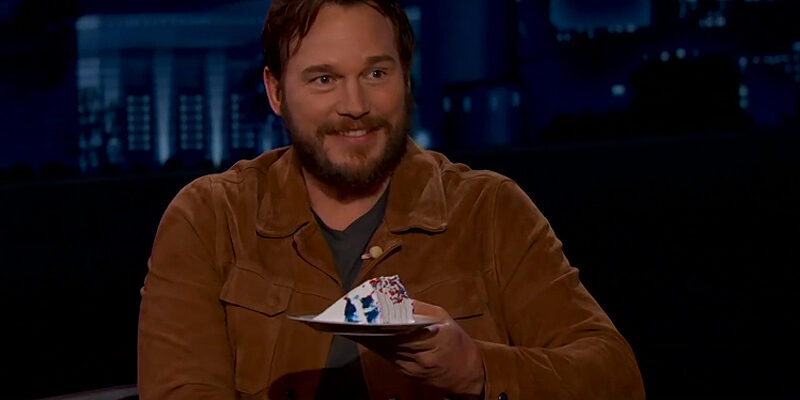 On  Thursday,  stopped by and threw  a surprise retirement party, surprising because Kimmel is not retiring. While it was clearly a bit, it was a lot of fun. Pratt had Guillermo bring out a cake, then told Kimmel, "Now that you won't be on TV anymore, you can have as much of that cake as you want." Pratt went on to show the highlights of Kimmel's 18 plus years on air, which were all Pratt.
When Kimmel explained to Pratt that he wasn't retiring, but simply taking the rest of the summer off, Pratt replied, "Oh, you're staying on? Why?"Then came the balloons, the banner and…Kenny G, but his time on the show was short-lived. After Kenny G asked Pratt for a picture because his kids "love Star Wars," Pratt looked at Guillermo and said, "Giullermo, get Kenny G the f**k out of here."
Jimmy Kimmel Live airs weeknights at 11:35 p.m. on ABC.